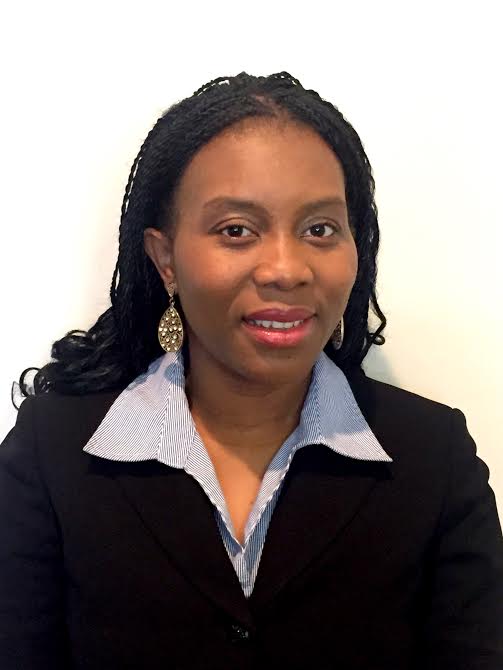 Dr. Mabo is a compassionate and knowledgeable physician who will go an extra mile to make sure your foot concerns are properly taken care of.
Dr. Mabo lived in Africa during her early years, and later on moved to Georgia where she studied and graduated from Clayton State University. She continued with her graduate education at Barry University in Miami Shores, Florida where did  Podiatric Medicine. Dr. Mabo further pursued a three year  Podiatric Medicine  Residency Training with rearfoot accreditation at the Trinitas Regional Medical Center in New Jersey.
After residency, Dr. Mabo and her family decided to return to Georgia, where they call home. Dr. Mabo is a very compassionate person. She has special interest in wound care, bunion surgery, diabetic foot management, hammertoe correction and sports injuries.
During her leisure time, she goes swimming or playing basketball with her husband and kids.
EDUCATION: Bachelor of Science in Integrative Studies, Clayton State University, Morrow, GA
Doctorate of Podiatric Medicine, Barry University School of Podiatric Medicine, Miami Shores, FL
RESIDENCY TRAINING: Podiatric Medicine & Surgery Residency with Reconstructive Rearfoot Accreditation
Trinitas Regional Medical Center, Elizabeth, NJ
Chief Resident of Podiatric Surgery July 2013- June 2014
3 years training at the Center for Wound Healing & Hyperbaric Medicine at Trinitas
CERTIFICATIONS/LICENSURE: Certified in  Wound Care
National Boards Parts I, II and III
Licensed, Georgia State Board of Podiatry
PUBLICATIONS/ PRESENTATIONS
Case Reports: Basal Cell Carcinoma in the Plantar Foot, published in Podiatry Today
"Invasive Squamous Cell Carcinoma in the presence of Osteomyelitis of a digit", in submission.
CLINICAL INTERESTS: Diabetic foot management, Wound Care, Sports Medicine, Forefoot Surgery
Please call

770- 284- 1616
to schedule an appointment to see Dr. Mabo.